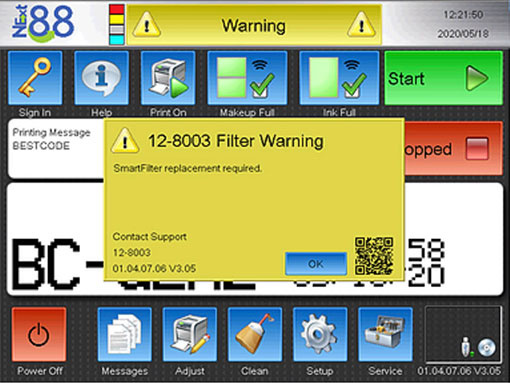 12-8003
SmartFilter Replacement Required
It is time to do a Preventative Maintenance Filter change. There are 250 jet-on hours remaining. Contact your local distributor to order a PM (Preventative Maintenance) Filter Kit that is correct for your system.
PM Filter Change Procedure
The time has expired when the warning changes to red. The jet will not start when time has expired. Learn how to perform a PM Filter change on your printer.